Nov 17, 2012
1,861
243
63
Okay everyone, last shoot until fall. If you've never shot at night this is a shoot you don't want to miss. If you made it to our last night shoot, you know how awesome it is.
The raffle tickets are almost sold, so we will for sure do the raffle this shoot.
Sorry for the short notice!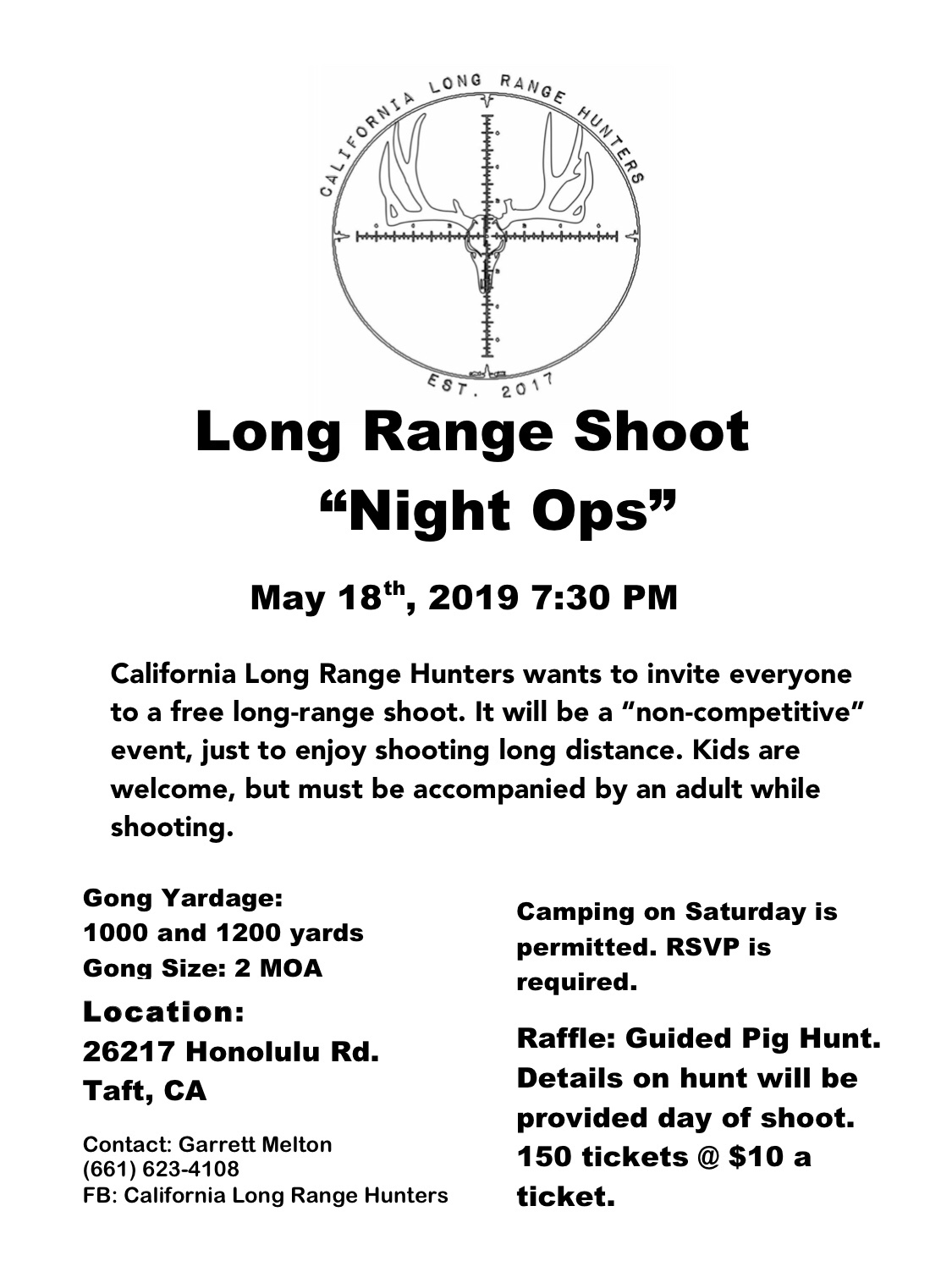 Sent from my iPhone using Tapatalk