Mar 5, 2021
100
196
43
60
Just wanted to share this with all you dog owners. Over Father Day weekend we had the daughter and fiancé here with their 9 month old Rhodesian Ridgeback, Shogun and their 11 month old Shipoo, Chili's. With our Lab pup and our Shipoo Peaches , the sister to the daughters pup we were at times switching dogs in and out of the house and to the gated side yard cuz they woul get real crazy chasing each other around and the Ridgeback loves to bulldoze other dogs. He's not trying to hurt them but he is so big, fast and strong I didn't want my Lab getting hurt.
Saturday afternoon we went to see family that wasn't going to be able to join us Saturday night for a all family get together. I decided to be fair and put our Lab Scout in the side yard and to keep her from harm.
I checked on the dogs periodically with our Ring cameras and everything looked fine. We got home about 2 hours after my last check of cameras. I went out to let Scout out of side yard to find her with her paw stuck in the gate rod that keeps one side of gate closed. See pictures.
Scared the crap out me ! Couldn't get her paw out without my son. While I held her still he pushed on the bar and pulled her paw up and out.
Luckily other than a sore paw she was fine ! Going to have to figure out a fix for this before putting a dog in there again !
.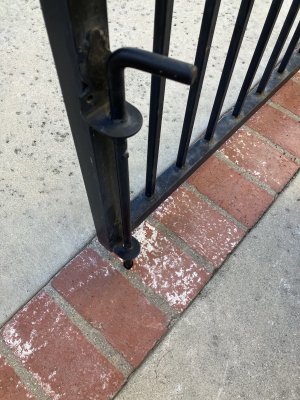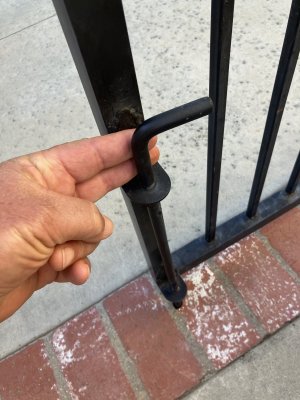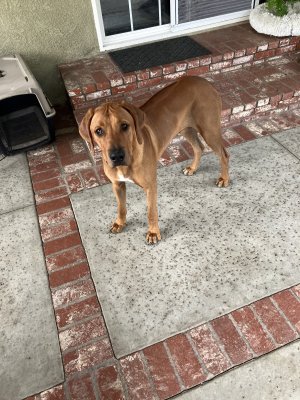 Last edited by a moderator: