Nov 17, 2012
1,823
143
63
Well guys my dad got it done. We went up Thursday afternoon and went into a new spot I've been wanting to go into, it looked promising to say the least. Friday morning we woke up and hiked about 1 and a half hours into a spot I wanted to glass from. Nothing much was going on in there Friday only some does and a small buck, which my dad missed
he never misses!
Well Saturday morning we planned to hike into the spot I killed my buck. We got in there and after about 15 minutes I spot a nice buck about a mile up a mountain. I figured it would be about a 1500' climb to where the buck was. I asked my dad if he wanted to go after him. Game on.
We kept tabs on our buck as we made our way to get in range, he stayed within 100 yards of where we first glassed him. Thankfully. Eventually we got to where we wanted to glass from, which I guessed was going to be a 600-650 yard shot. We got up there, I ranged him 591 yards the buck moved another 10 yards or so farther.
My dad got set up for the "extreme angle" up hill shot. He settled in behind the shoulder and after a few deep breath squeezed the trigger.
I saw the buck was hit and slowly started walking to the left, I told my dad to put another one in him, about the time he chambered a round the buck was down and dead. Awesome!
We got up to the buck and got him cut up then made the gnarly hike back down the mountain and to the truck which was still a long ways off.
Overall it was an incredible hunt!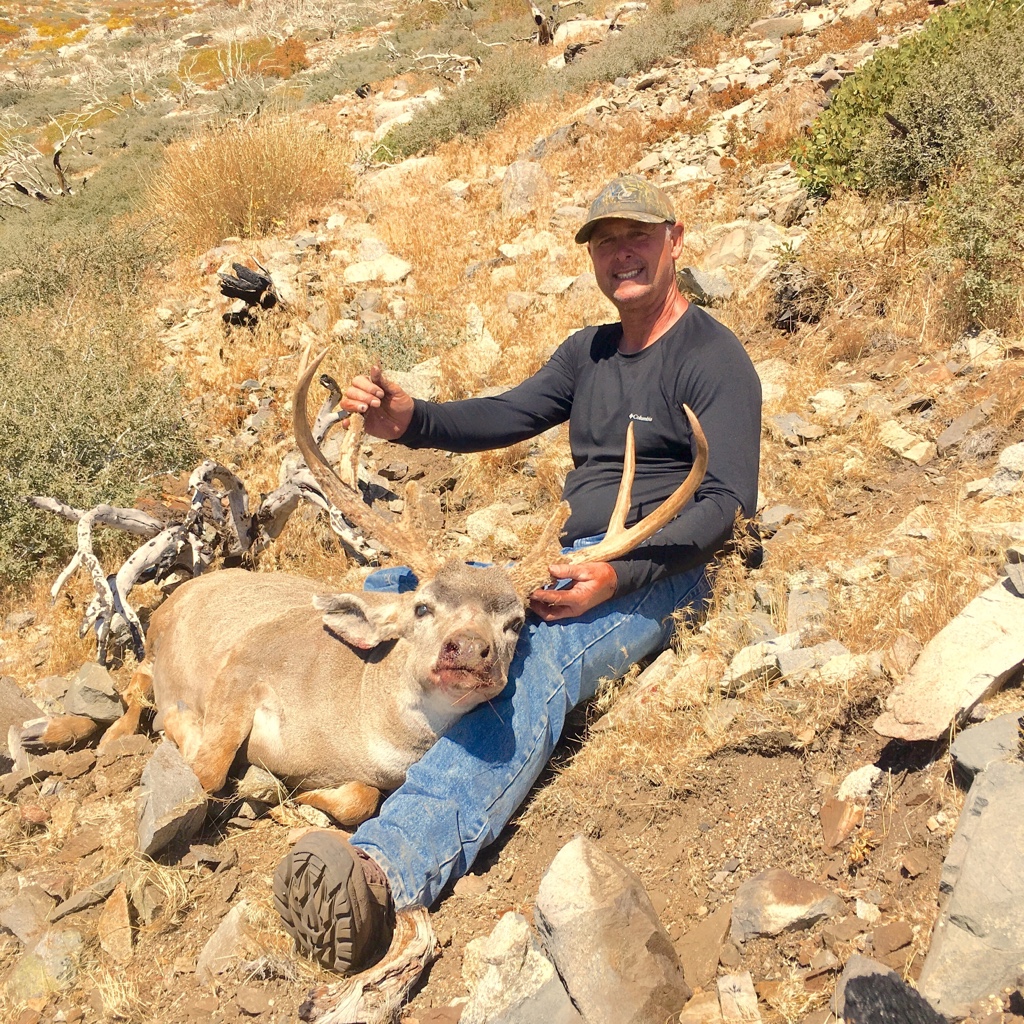 He measured 25" outside
Sent from my iPhone using Tapatalk